Web Development
Web Development
We design well architected, aesthetically pleasing, responsive, scalable, and easy-to-use web applications.

Mobile Development
Mobile Development
Mobile apps that are crafted carefully and architecturally designed to scale.

Cloud & DevOps
Cloud & DevOps
Build fault-tolerant infrastructure that helps you continuously deploy, scale, and monitor.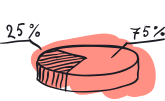 Data Analytics
Data Analytics
Provide data & analytics services that allow you to level up your business insights, provide real value, and drive decision-making.
Our Services
Progressive Software Development Company
Our primary focus is, understanding your problems. 
We are a technology company creating software solutions that meet your demand. We first understand the problem at hand and, using our multi-domain expertise, craft progressive solutions that keep in mind the cardinal principles of software development.